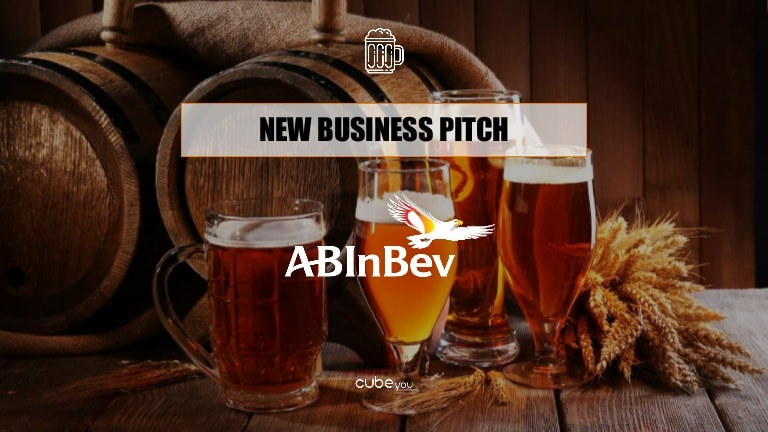 Stampix wins AB InBev Sponsorship Pitch
In their search for a global partner to help leverage their sponsorship investments at sports events, concerts and festivals, AB InBev, a multinational company and the world's largest brewer, launched a closed competition for Martech innovators who could help them achieve their goals.
The brief outlined their ambition to find an innovative and scalable solution to enhance consumers' experience at events and, most importantly, continue the engagement with the brand afterwards.
The AB InBev brief had 3 key objectives to achieve:
The pitch was co-hosted by Co:Cubed & Tech Pilot, companies that aim to connect the world's largest corporations to the world's most innovative startups. Thanks to our previous participation in the 2020 MADFest pitch, led by our UK Client Director Holly Pedersen, Stampix was invited to join the competition.
With 16 chosen companies to be presented to InBev, a couple of qualifying rounds and Q&A sessions later, 5 finalists were invited to pitch their solution directly to a team of AB Inbev's European leaders. To our delight, AB InBev announced they'd like to commit a £20k pilot with Stampix.
This Pilot brings the opportunity to build a long-term relationship with AB InBev as their requirements for the successful martech are to also be scalable and repeatable.
Whilst the event is still to be confirmed, AB InBev sponsors Wembley Stadium, the O2 Arena and many sporting events ranging from half marathons to NFL, Premier League & National Football teams and more. And that's just in the UK.
Stampix is thrilled to partner up with such a great company and can't wait to get the pilot live in the U.K. in November, allowing AB InBev to tap into their customers' best moments right after they tapped some refreshing beers for them.
"Stampix were the ones which fit better on what we were looking for on consumer engagement, data collection and brand memorability"
Fred Freitas
Marketing Digital Transformation Manager Zone Europe at AB Inbev