How customers let Cadbury do
the talking for them on Mother's Day
Social Engagement &
Data enrichment
With Mother's Day being a moment where customers are overwhelmed by ads and campaigns, standing out from the crowd is paramount.
To thrive in this scenario, Cadbury was looking for an engaging and emotional campaign that would also provide the opportunity to collect data and establish a long-lasting relationship with customers.
Cadbury's goal was to offer customers an emotional gift that would not only tug at the heartstrings but enrich their database with chocolate lovers at the same time.
Knowing the struggle of finding the perfect gift for Mums, Cadbury partnered up with Stampix to offer customers the opportunity to gift their Mums with a very emotional surprise: personal photos, delivered at their address with a personalised message on the reverse, just before Mother's Day.
During the online journey, customers could opt-in for future Cadbury comms, where they would receive chocolate recommendations for key gifting occasions.
Consumers were activated through paid social media and were redirected to a Cadbury branded microsite (hosted by Stampix).
The landing page was fully branded and consumers easily uploaded their photos, provided their mum's address details for the surprise mailing, had the choice to opt-in for future comms and leave feedback for the brand.
Personalised photos delivered to mum
Personalised photo gifts were printed and prepared at the time of order but were only mailed to arrive for Mother's Day weekend. Making the photo gift even more special, Cadbury personalised their printed message.
Emotional Connection
& Brand lift
By receiving the packages as a surprise, Cadbury is associated with positive feelings and the photos will be cherished for years to come.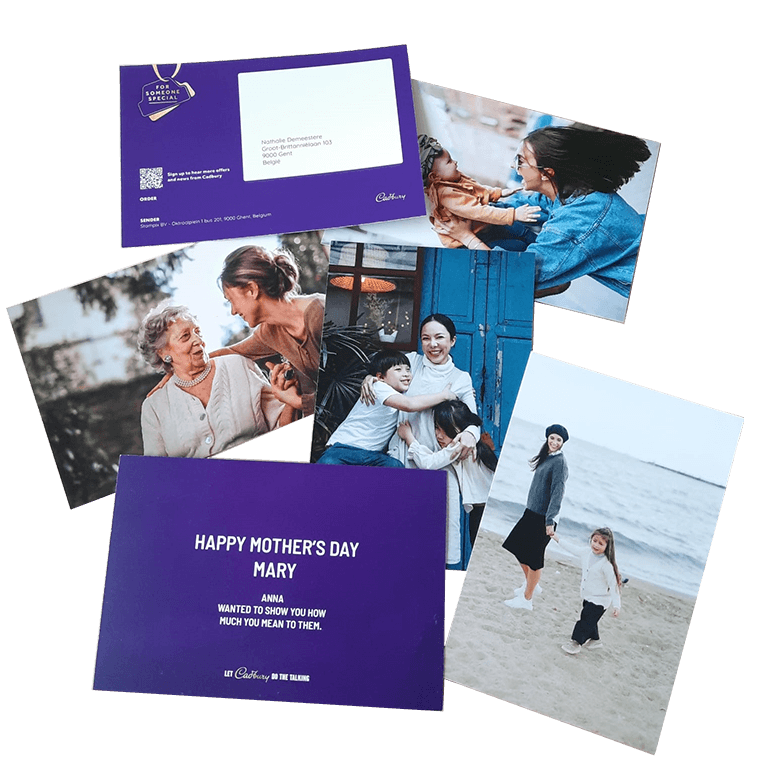 By offering free photos, Cadbury was part of their consumers' celebrations, associating the brand with generosity and increasing brand lift. Photo Tagging Analysis

Personalisation
Target audience verification via photo tags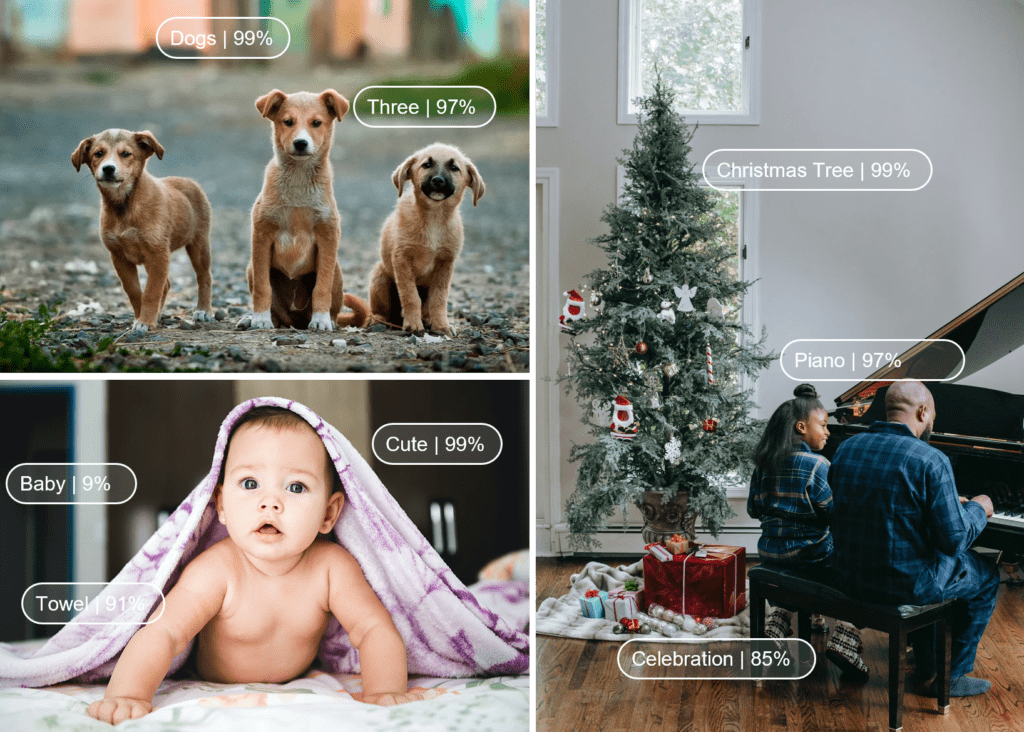 Stampix's computer vision software allows for accurate photo tagging of photos uploaded by users. It can be used to verify the target reached within a campaign or to gather insights into customers' lifestyles.
By running the photo tagging analysis on the Cadbury campaign it was possible to verify the accuracy of the audience targeted. The most prominent tags found on the uploaded photos show that the people indeed printed photos of family & women (mums).
% of photos from the collection of consumer photos included in the analysis that contained the tag.
To make the photo reward even more special, Cadbury chose to use personalised fields in their message. The photos had the names of the mum and the son or daughter that sent the package as a gift.
🤓Pro tip: Any fields collected during the Stampix online journey can be used to personalise your message or content on the reverse of customers' photos.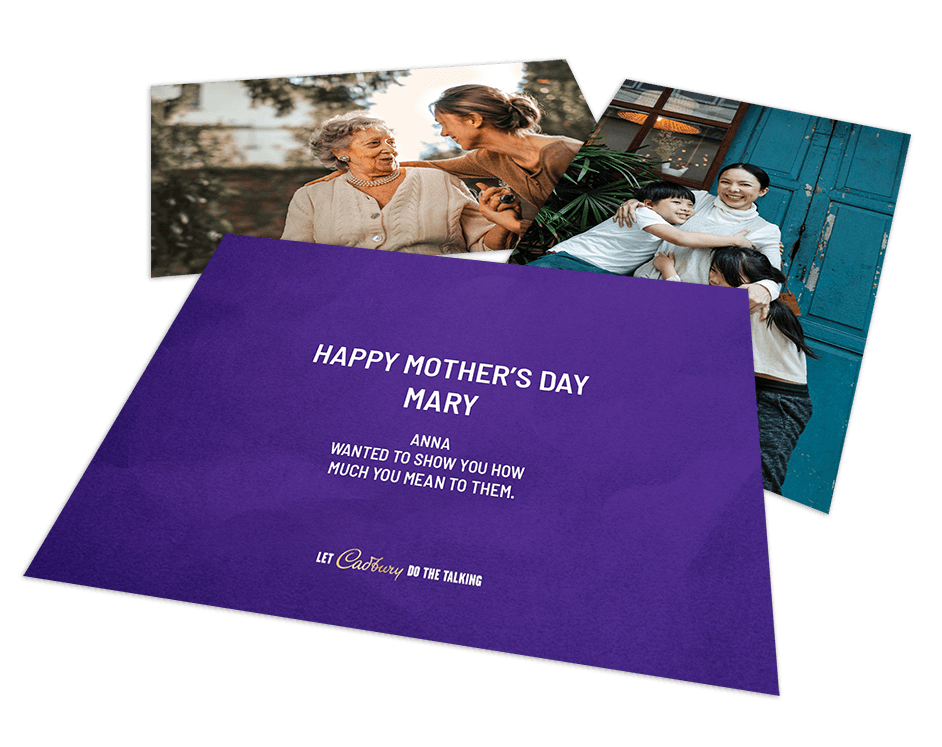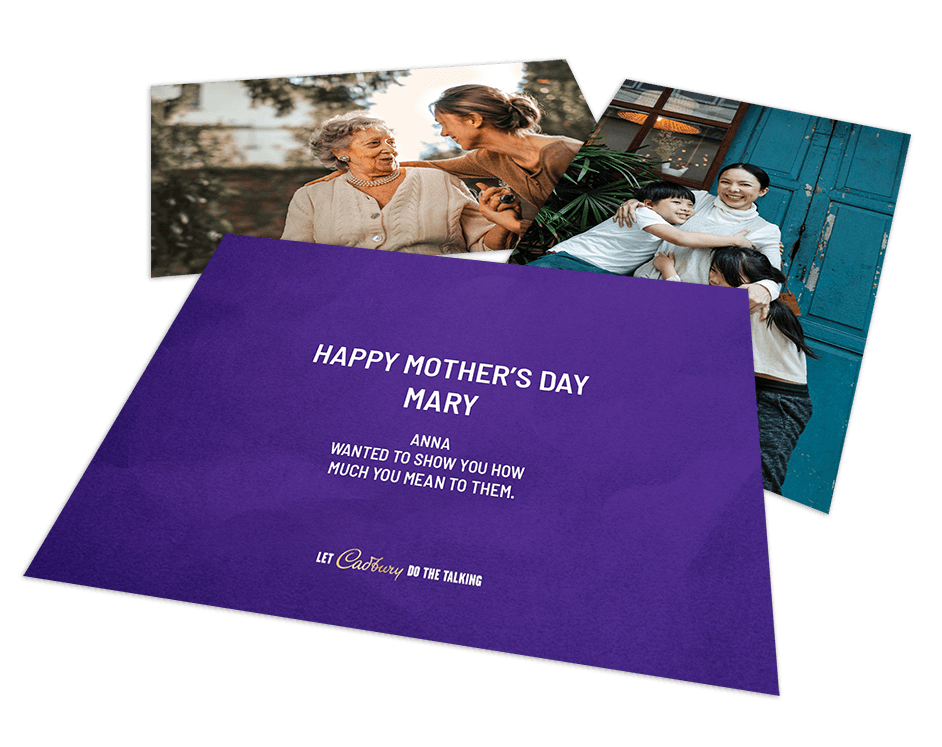 Name of the mum, collected on the microsite.
1 of 2
Name of the daughter/son who ordered the photos for mum.
2 of 2
Find out how your brand can use photo rewards
to engage and collect valuable data today.